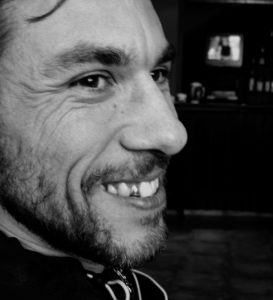 click image for hi-res
contact : pedruski (at) gmail (dot) com
English / Castellano / Français / Portugés (scroll down)
English
Trained in digital arts at the Audiovisual Institute of the Pompeu Fabra University in Barcelona, Spain (1997-1998), Pedro Soler has participated in numerous initiatives related to multimedia, art and free culture. Co-founder of the fiftyfifty collective in Barcelona in 1999, curator in Sónar festival from 2000 to 2006, artist-programmer for theatre in Paris from 2003 to 2006 and director of Hangar, production centre for visual arts in Barcelona, from 2006 to 2009. In 2010 he curated the exhibitions "L'Espai de l'Intent" (Centro Cultural Can Felipa, Barcelona) y "Lo uno y lo Múltiple" (La Capella, Barcelona y ASCII Foundation, El Cairo) and opened Plataforma Cero, a space for production and investigation in the arts, located in LABoral, Gijón, Spain. From 2012 he travelled widely as freelance participating in multiple projects and finally arrived in Medellín in 2014 where he worked with Platohedro, Casa Tres Patios and Parque Explora. In 2015 he co-curated the exhibition "Art in Orbit" in the CAC, Quito, and collaborated in the process of Jardineria Cultural in Ambato. Currently he is working on the project Upayakuwasi in Ecuador and is the artistic director of the Transitio_MX 07 bienal to be held in 2017 in Mexico DF. http://word.root.ps
Caracters (with spaces) : 1133
Words: 189
Castellano
Formado en Artes Digitales por el Instituto Audiovisual de la Universidad Pompeu Fabra en Barcelona, España (1997-1998), Pedro Soler ha participado en numerosas iniciativas relacionadas con la multimedia, el arte y la cultura libre. Co-fundador del colectivo fiftyfifty en Barcelona en 1999, curador en el Festival Sónar de 2000 al 2006, artista-programador para teatro en París de 2003 a 2006 y director de Hangar.org, Centro de Producción de Artes Visuales en Barcelona, de 2006 a 2009. En 2010 es curador de las exposiciones "L'Espai de l'Intent" (Centro Cultural Can Felipa, Barcelona) y "Lo uno y lo Múltiple" (La Capella, Barcelona y ASCII Foundation, El Cairo) y inicia Plataforma Cero, un centro de producción e investigación artística dentro del centro de arte LABoral en Gijón, España. A partir de 2012 viaja por todo el mundo dando talleres y participando en proyectos hasta llegar a Medellín, donde trabaja durante 2014 con entidades como Casa Tres Patios, Platohedro y el Colaboratorio, Parque Explora. En 2015 fue co-curador de la exposición "Arte en Órbita" en el CAC, Quito y colaboró en el proceso de la Jardineria Cultural in Ambato. Actualmente trabaja en el proyecto Upayakuwasi en Ecuador y es director artístico del festival Transitio_MX 07 en México DF, 2017. http://word.root.ps
caracteres (con espacios): 1123
palabras: 202
Français
Formé en arts numériques à l'Université de Pompeu Fabra, Barcelone (Master de Artes Digitales IUA-UPF 1997-1998), Pedro Soler s'est forgé un parcours unique dans la création artistique, la gestion culturelle et la culture libre. Instigateur et catalyste de nombreux iniatives en rélation aux arts médiatiques, le téatre et la production d'art contemporain, il a travaillé dans des initiatives comme fiftyfifty (distributeur indépendent d'art multimédia), dadata (création audiovisuel), didascalie.net (création numérique au théâtre), giss.tv (services de streaming avec software libre) et a donné des ateliers autour du monde. Il était commissaire au festival Sònar de 2000 à 2006 and artiste-programmeur dans le théâtre, principalement en France, de 2003 à 2006. Il a été nommé à la direction de Hangar, centre de production pour les arts visuels à Barcelone, en 2006 ou il est resté jusqu'au fin 2009. En 2010 il était commissaire des expositions "Espai de l'Intent" (Can Felipa, Barcelone) et L'un et le multiple (La Capella, Barcelona, & Noshokaty Foundation, Le Caire). En 2011 il a mis en marche le centre de production & investigation artistique Plataforma Cero au sein du centre d'art LABoral à Gijón, Espagne. En 2012 il a participé, avec conférences et ateliers, à Pixelache (Helsinki), Festival Grec Mov_i_Ment3 (Barcelona), LabsurLab (Quito), Summer of Labs (Euskadi/Galicie/Portugal), 404 School Not Found (Madrid), RCK @ LaPorta (Barcelona) entre autres. Aprés une étape à la Fonderie Darling à Montréal pendant 2013, l'année suivante il s'installe à Medellín pour travailler avec Platohedro et Parque Explora. En 2015 il a été co-commisaire de l'exposition "Arte en Órbita" au Centre d'Art Contemporain de Quito, Ecuador, et en 2017 il est directeur artistique du festival Transitio_MX au Méxique DF.
295 môts
1815 caractères (avec espaces)
Portugés
Formado em Artes Digitais pelo Instituto Audiovisual da Universidade Pompeu Fabra em Barcelona, Espanha (1997-1998), Pedro Soler participou em numerosas iniciativas relacionadas com multimídia, arte e cultura livre. Co-fundador do coletivo fiftyfifty em Barcelona em 1999, curador do Festival Sónar de 2000 e 2006, artista-programador para teatro em Paris de 2003 a 2006 e diretor de Hangar.org, Centro de Producción de Artes Visuales en Barcelona, de 2006 a 2009. Em 2010 é curador das exposições "L'Espai de l'Intent" (Centro Cultural Can Felipa, Barcelona) e "Lo uno y lo Múltiple" (La Capella, Barcelona e ASCII Foundation, El Cairo) e inicia a Plataforma Cero, um centro de produção e investigação artística dentro do centro de arte LABoral em Gijón, Espanha. A partir de 2012 viaja pelo mundo dando oficinas e participando em projetos até chegar a Medellín, onde trabalha durante 2014 com instituições como Casa Tres Patios, Platohedro e Colaboratorio, Parque Explora. Em 2015 foi co-curador da exposição "Arte en Órbita", CAC, Quito. Atualmente trabalha no projeto Upayakuwasi no Equador e é diretor artístico da bienal Transitio_MX 07, em México DF, 2017. http://word.root.ps
188 palavras
1164 caracteres (com espaços)
PS – curator about:
Procesos, acontecimientos, dia/multi/logue, subalternaties, sci-fi, creating spaces for experimentation and sharing. Since the early days of home made expos, through a practise based on digital and electronic arts principally in Barcelona (fiftyfifty, Sonar festival, CCCB, Hangar amongst others) and then internationally, my work has moved from festivals to production centres, lab spaces to galleries, and everything in between. Since 2010 I have been curating collective visual arts exhibitions in institutional and alternative spaces in Spain (Barcelona – La Capella, Centro Civico), Egypt (Cairo – ASCII Foundation / Artellewa), Canada (Montréal – Eastern Bloc), Colombia (Medellín – Platohedro) and Ecuador (Quito – CAC). In 2017 I am part of the Upayakuwasi rural project near Cayambe, a small town 2 hours from Quito in Ecuador, as well as curating the festival and exhibition Transitio in the Centro Nacional de los Artes in the City of Mexico.
Procesos, acontecimientos, relaciones, subalternidades, ciencia ficción, la creación de espacios para la experimentación y el intercambio. Desde los primeros días de las exposiciones hechas en casa, surgidas de una práctica basada en las artes digitales y electrónicos, principalmente en Barcelona (Fiftyfifty, Sonar Festival, CCCB, Hangar, entre otros) y luego a nivel internacional, mi trabajo se ha movido desde festivales a centros de producción, espacios de laboratorio a galerías, y todo entre medio. Desde 2010 he estado curador de exposiciones de artes visuales en espacios institucionales y alternativos en España (Barcelona – La Capella, Centro Civico), Egipto (El Cairo – ASCII Fundación / Artellewa), Canadá (Montreal – Bloque Oriental), Colombia (Medellín – Platohedro ) y Ecuador (Quito – CAC). En 2017 trabajo en el proyecto rural Upayakuwasi cerca de Cayambe, una ciudad pequeña a 2 horas de Quito, en Ecuador, y soy director artístico y curador del festival y exposición Transitio en el Centro Nacional de los Artes de la Ciudad de México.