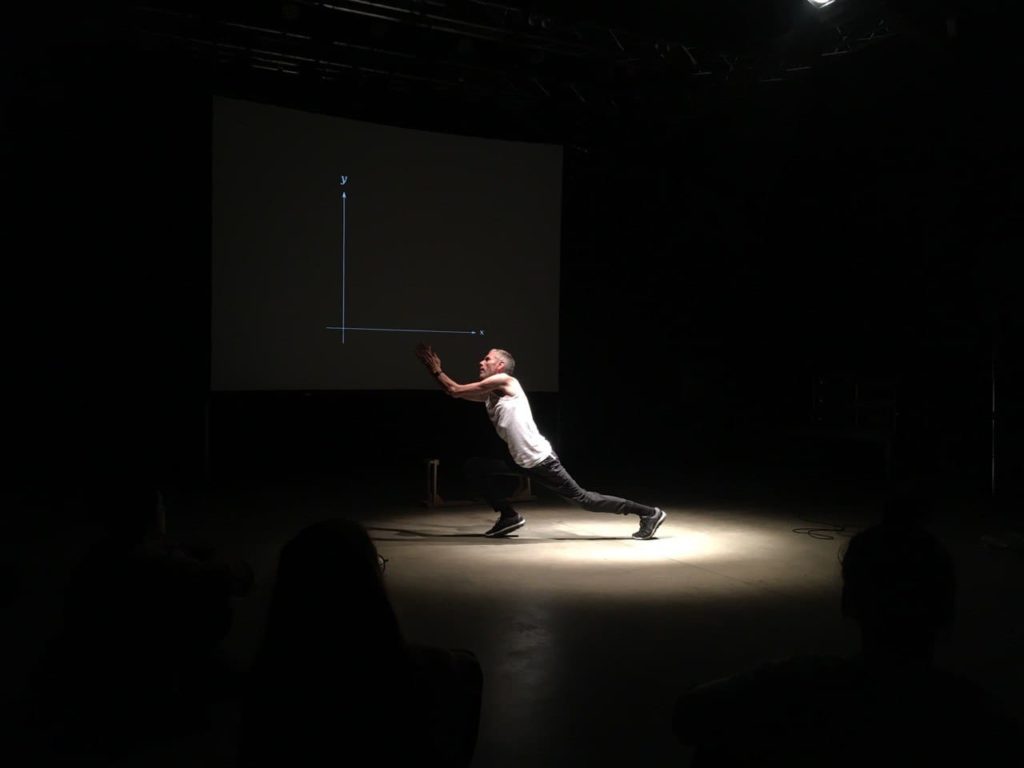 I can't forgive you, how you have tortured the world, waged centuries of war against plants and bodies. Trapped in the anguish of binary thought, unbearable diagonal between x and y, I hold onto the bench like a man drowning. A point appears from where to establish relations. To sit down is to be planted, to raise the spirit and the word, find respite in the midst of the horror.
Text, Dramaturgy, Bench and Performer: Pedro Soler. The bench was made with wood from the ZAD, Notre Dame des Landes, including an Airbus palet, locally grown and cut wood, and the ZAD sigil. It was constructed in the Ping Fablab in Nantes, 2019. Sound: Cedric Pigot, Jorge Barco, Laura Areiza. Lights: Bruno. Audiovisuals: Sam. Stone soup: Roy y Cé. Telling of the story: La Amiga Laia, Subtitles: Pedruski, Arial, Kina. Thanks to Spela and everybody else who brought ingredients.
Gracias a Fernando Urbina Rángel , Guillaume y Alexander Correa por sus aportaciones fundamentales.
Fotos: https://www.facebook.com/pedr0s0ler/media_set?set=a.10156722763593927&type=3
Documentación (en francés) del encuentro: https://hackmd.io/5lqa3SZkTPWy44GbRKvo1g?both
Web del evento: https://perspectivact.org/act-ii-ouvert/