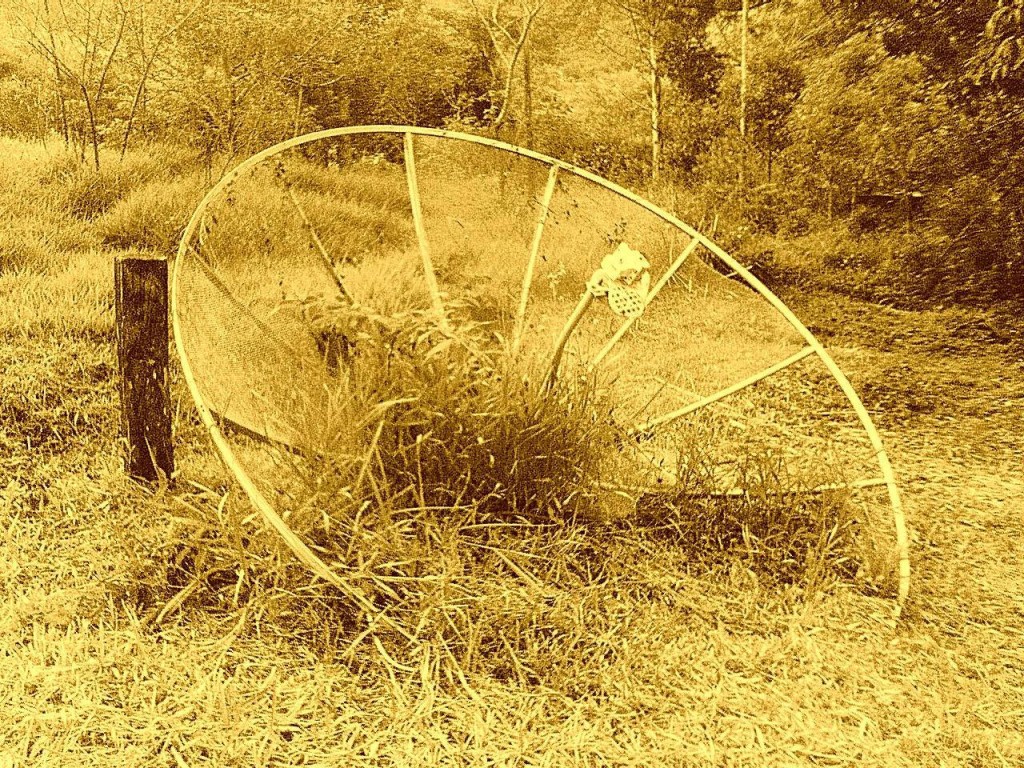 1. PENELOPE :  Permanent Extended Network for Environmental Listening to Orbiting Phenomena of Earth.
Proposal for the the creation of 5 ground stations for local and celestial observations with autonomous space agencies in 5 countries of the world in order to follow the flights of newly launched satelites, like the Ulises or the Mur.sat, and other celestial bodies.
The project aims to create a network of transnational collectives that are developing artistic and hacker space programs as well as reinforcing the role of each local group in relation to the public as well as existing or developing national or international space programs.
Each ground station will carry out listening, recording and documentary duties , astronomical data collection  and observation of local biopolitical conditions as well as organising workshops, conferences and experiments with the general public. These activities of satellite observation will raise public consciousness of space programs, understanding satellites as well as creating new narratives, stories and imagination about space.
2. BACKGROUND
In recent years growing numbers of artists, hackers and makers have become interested in the technological and imaginary re appropriation of space. Rooted in open source and free software practises, these networks are creating technological and imaginative alternatives for space occupation, questioning the traditional forms based on States and purely economic interests, introducing aesthetic and technological alternatives in the creation of satellites, the formation of partnerships and the development of programs.
While artists like Laurie Anderson or Angelo Vermeulen do residencies in national space programs and programs like Kosmica, based in London and backed by Arts Catalyst, run an ongoing program of talks, conferences and commissions for art and space projects, smaller more community based efforts such as MSST, mur.sat, Open Source Satellite Initiative, Copenhagen Orbitals or the Mexican Space Collective are slowly generating a series of post-national, post-colonial space programs which are now beginning to get into space.
This project aims to create a network of ground stations which would strengthen these projects and connect them together, democratizing knowledge about satellites and earth orbit, amplifying the technical, theoretical and imaginary capacities of the groups themselves and the general public. The ground stations provide a space for listening and observation with its subjective impacts beyond the merely technological. They serve as points of education and for tracking other independent space programs like the soon to be launched mur.sat and, importantly, become the audience for these new arts. An accessibly explained manual will be published enabling anyone, for little money, to set up their own listening station and join the network.
In the development of a poetics of space, the imagination and attention to the biosphere and micropolitics are as important as data and technology. The international listening network will document the changes and effects of the presence of the satellites in our lives. Penelope weaving as she waits for Ulises. The 3 months of observation become also a way of documenting, through space, our own lives and environments and sharing that information.
Listening to satellites is a form of appropriating space, promoting the learning of new technologies and ways of listening. Connecting different contexts through the orbit of Ulises aims to consolidate a network of listening, of sensibility, which could begin to have an effect on humanity's relation to both space and the earth.
3 – ABOUT THE ULISES SATELLITE AND THE MEXICAN SPACE COLLECTIVE
The Colectivo Espacial Mexicano (http://www.ulises1.mx/Ulises_1/Inicio.html) is a group of well established Mexican artists who are inventing a satellite poetics. Coming from the fields o music, bioart, electronics, visual and multimedia arts, each one has imagined their contribution to a kind of opera to be transmitted from Ulises I, to be launched sometime in 2013/2014.
Marcela Aymas proposes transmitting an audio rendering of the genome of maize, an anti-monsanto spell. Gilberto Esparza wants to send a small colony of extremophile bacteria and to monitor in real time their vital signals. Arcangel Constantini has designed a tesla coil or mantric cylinder for the transmission of subtle frequencies that call for a becoming antenna and listening at deep levels. The complete list of projects can be consulted here :http://www.ulises1.mx/Ulises_1/Proceso_de_la_obra.html.
The project is directed by the artist and cultural promoter Juan José Díaz Infante and the technical development is shared between the CENART (Centro Nacional de las Artes), INAOE (Instituto Nacional de Astrofísica, Óptica y Electrónica) and CRECTEALC (Centro Regional de Enseñanza de Ciencia y Tecnología del Espacio para América Latina y el Caribe).
The flight of Ulises I should last approximately 3 months before it burns up in the atmosphere. The satellite will orbit around the earth each 90 minutes resulting in contact windows of 10 minutes 3 times per day anywhere on the globe. It will transmit data and audio – transmitted on the 433 MGHZ civil frequency – which will be received by the ground stations which will document the 3 month process, embedding it into observation of astronomical and terrestrial data.
4 – COLLECTIVES INVITED TO JOIN THE GROUNDSTATION NETWORK
The collectives invited are independent space agencies. Other collectives and ground stations may join the the project as it proceeds.
Palestinian Space Agency (Palestine) http://www.palestinian-space-agency.org/
African Space Research Program (Uganda) http://ugandanway.com/asrp/news.php
mur.sat (Austria) http://sat.mur.at/
Astrovandalistas (Mexico) http://astrovandalistas.cc
MSST (Brasil) http://devolts.org/msst/
5. TECHNOLOGY AND METHODOLOGY
Each groundstation will be equipped with basic tools for listening to Ulises I and other satellites : a computer equipped with Linux and Gpredict for predicting the listening times and recording the emissions, a radio and antenna, a set of environmental sensors and rechargable batteries with solar panels (optional).
The material will be provided by the Colectivo Espacial Mexicano and will remain in posession of the participating group after the flight is over, in order to continue working and listening, available for new collaborative projects in this transnational network.
The observation will consist in the recording of the received signals and sharing these recordings online – a central web will keep track of these recordings – along with detailed documentation on local micropolitics, ecologies, climate, astronomical readings, the emotional state of the participants, coincidences and national and international news. The architecture, flora and fauna of the environment of the groundstation.
We will develop a questionario which will serve as the base for a systematized listening program – open, of course, to elaboration, development and exchange.
6. ORGANIZATION AND PARTICIPATION
This project is coordinated by Pedro Soler ( pedro@root.ps ) and Fabiane Borges ( catadores@gmail.com ) in collaboration with the participants, MSST and the Colectivo Espacial Mexicano.