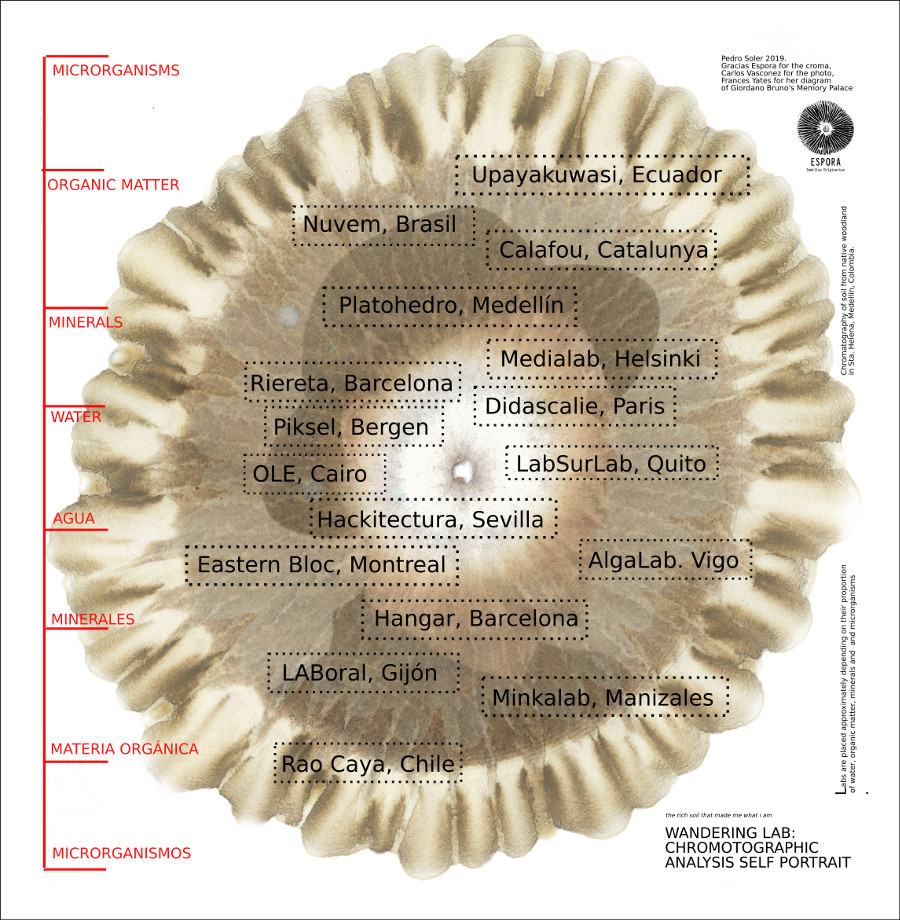 STWST48x5 STAY UNFINISHED – 6 to 8 September 2019 in the artist run space STWST – is a 48-hour showcase extravaganza brings together critical producers and artists to negotiate permanently unfinished conditions.
STWST48x5 STAY UNFINISHED addresses the programmatically unfinished, the real existing utopia and the ever expanding art contexts of the new.
48 Hours Stay Unfinished. 48 Hours Stay Awake. 48 Hours Totally Ready.
As part of STAY UNFINISHED I am the host of UNFINISHED LAB http://stwst48x5.stwst.at/en/unfinished_lab and present a work called WANDERING LAB: CHROMATOGRAPHIC ANALYSIS (see image above) .http://stwst48x5.stwst.at/en/wandering_lab

WANDERING LAB employs the technique of chromatography as a method for creating a self-portrait of the artist's wandering lab, moments of a personal, collective and generational journey from digital hopefulness to environmental awareness. The moments and spaces are organised following the reading of the chromatography, situated between organic and mineral, thus escaping from a linear time based organisation to embrace an topographical snapshot of an unfinished being in laboratories of becoming.
The work makes explicit the link between human and humus and the simultaneously temporal and atemporal state of continual flux that is the earth itself and ourselves as wandering, unfinished consciousnesses.

Dimensions: 1m50 x 1m50 (2 prints of 75 cm x 1m50)
Wallmounted Laser print
Thanks to Espora Semillas/Dalo, Medellín, Colombia for their support and to Shu Lea Cheang for the invitation.